insights
Building the next generation of systems engineers as a STEM Ambassador
We spoke to Arjun Krishnan, Senior Consultant – Systems at SEMP, to learn about becoming a STEM Ambassador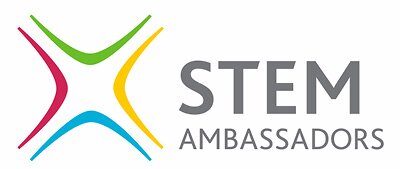 Q: What do STEM Ambassadors do?
A: STEM Ambassadors are professionals in STEM-related disciplines who volunteer their time to participate in activities with students of all ages at schools or community organisations to educate youth about careers in STEM. Ambassadors can get involved in all sort of activities, such as careers talks, speed networking, practical demonstrations, and science fairs.
Q: What made you interested in becoming a STEM Ambassador?
A: Being a STEM ambassador allows me to work with young people at a crucial time in their lives as they explore their futures. It was my mentors through my school days, university and then work that have helped shape me to the person I am today, and I want to try and do the same for others every chance I get. I have always loved the idea of mentoring in any capacity I can as I feel it is my best way to give back to society by helping inspire and guide the next generation. Through the STEM Ambassador programme I get the chance to connect to teachers and students (of all ages) from a variety of backgrounds and encourage them to pursue STEM subjects in school and an eventual career in STEM.
Q: How does it work?
A: Once you've registered and passed your free DBS check, you just log into your account, select the type of activities that interest you, and choose the ones you want to participate in. Ambassadors are assigned to a  local hub that manages your volunteering commitments, for example, my local hub is the Science and Industry Museum in Manchester. You're only obligated to do one activity per year, so there isn't a huge time commitment, but you're welcome and encouraged to do more.
Q: What impact does the programme have on young people?
A: There are so many career paths out there, and I think the more exposure young people have to different options the better. For young people who hadn't previously considered further education or a career in a STEM discipline, the STEM Ambassador activities will open their eyes to new possibilities. Additionally, speaking to and listening to professionals from various industries gives them an insight into the diverse career options available and a real flavour of what to expect in these jobs. That, I feel is crucial to the entire process.
Q: Why is this important to the industry, particularly Systems Engineering?
A: It's no secret that there's a shortage of people in STEM disciplines, and Systems Engineering is no different. With the sheer number and size of infrastructure projects going on around the world, including UK, Canada, and Middle East, where SEMP work, there is a tremendous demand for a pipeline of new people coming into the industry. If we can attract young people and encourage them to take up further education in STEM subjects, we're helping to create a new generation of engineers.
Q: Would you recommend other engineers become STEM Ambassadors?
A: Absolutely. On my recommendation, several of my SEMP colleagues are registering to become STEM Ambassadors too. There are so many benefits, to the youth and to the volunteers. And it's not just about the "feel good factor" from working with the community. The activities you engage in as a STEM Ambassador count towards CPD hours, so it's a really enjoyable way to work toward C.Eng. accreditation.
Q: How has SEMP supported your participation?
A: Having done many such activities before, I was keen on championing this amongst the team in SEMP – and my enthusiasm was reciprocated instantly. From new starters to veterans at SEMP, we are all encouraged to get involved and try out an activity as a STEM Ambassador or to volunteer in any way we like. This forms an important part of our Corporate Social Responsibility and to make things more inviting, we have provision for volunteering activities and hours allocated to promote us taking up these activities.
Learn more and register as a STEM Ambassador here.