The project
Providing an economic boost to Northwest Toronto, the Finch West LRT will fuel the transformation of the community with fast, reliable transit from Humber College to Finch West Station. Its completion in 2023 will provide essential links to existing rail and transit infrastructure, fuel economic growth and make the community a better place to live, work and enjoy leisure time.
The project will bring 11 kilometres of modern, reliable rapid transit to the Northwest of the city. It will have 18 stops, including 16 surface stops, plus an underground interchange station at Finch West (connecting to the new Toronto-York-Spadina Subway Extension), and one below-grade terminal stop at Humber College, connecting to other local transit services like GO, Miway, Viva, and Züm. It will provide rapid transit for the Jamestown, Rexdale and Black Creek neighbourhoods, providing vital connections between communities and supporting growth across the area.
When in operation, the Finch West LRT is expected to move 46,000 passengers each weekday with consequent environmental and community benefits through the reduction of car emissions and fossil fuel consumption with less cars travelling in the area.
To ensure the project benefit delivery was on track, SEMP were commissioned by Metrolinx to provide an assessment of the benefits realisation and integration risk for the Finch West LRT project.
What we did
Our assessment comprised a desktop review of primary document sources, complimented by interviews with members of the Finch West LRT Delivery Team and Sponsor, in order to identify the key project benefits and evaluate how these were being managed.
We undertook analysis of each defined benefit and the relationship with the relevant contracted requirements of the project.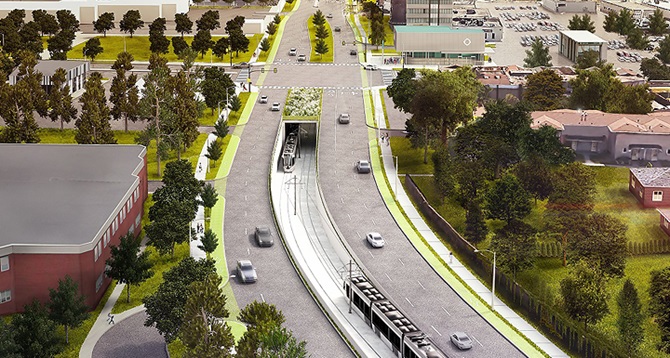 This involved:
Evaluating the Business Case to Identify the primary technical benefits and high-level project objectives (e.g. capacity, journey time)

Confirming these had been apportioned to the LRV and Infrastructure suppliers and identifying any omissions and associated risks.

Reviewing key Infrastructure – LRV interfaces (e.g. Platform Train Interface, Wheel/Rail Interface) and identifying omissions and risks.

Producing a set of recommendations to mitigate identified risks
Results
The outcome of our assessment and recommendations enabled the project team to take early action to reduce risk and increased confidence that the benefits for the project will be realised.